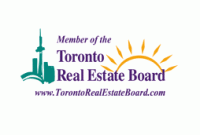 The Toronto Real Estate Board (TREB) has released sales statistics for resale residential real estate for January, 2014. Average prices continue their year-over-year strength with a 9.2 percent increase over the same period last year, with an average MLS selling price of $526,528. Sales volume, however, declined 2.2 percent versus last year, and new listings dropped a substantial 16.6 percent.
Oshawa had another strong month, with a composite gain of 8.13%, compared to the TREB average of 7.06%.
Inventory levels have stabilized with 2.6 months of inventory on hand across the board. This means that a current sales levels, all of the property would be bought up in the GTA in 2.6 months (if no new listings were added). Many areas within the GTA have similar figures, but Durham Region has some marked differences. Overall, there is only 1.8 months inventory in the region. In Oshawa, Whitby and Ajax, there are just 1.4 months inventory. For many home types and price ranges, properties continue to be snapped up at a rapid pace.
The average listing in Ajax spends just 22 days on the market, and 26 days in Whitby. The TREB average is 36 days, and 38 days in York Region. In north Durham (Scugog/Uxbridge), the inventory figure is over 4 months, with a higher days on market average, as well (44-39 days).
Highlights from this month include a single-family attached price gain of 8.31% in Oshawa, and 15.31% in Scugog. If you are interested in seeing values for an area not shown, or are interested in average prices, please comment below or send me an email - john@johnsells.ca As always, give me a call anytime if you would to discuss further without any obligation.