MONTHLY MARKET REPORT - October 2022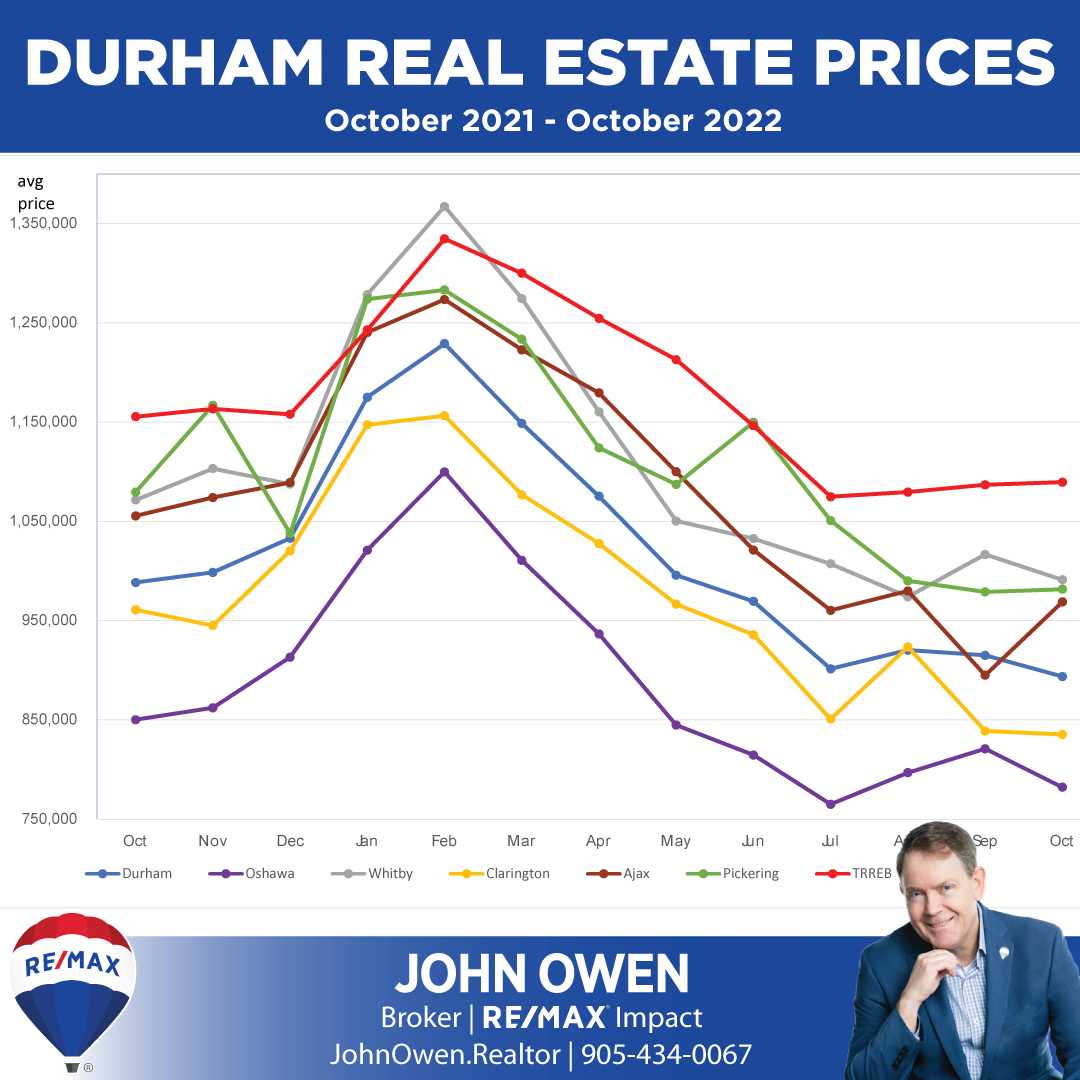 Home prices have been much more stable in Durham Region, as the market appears to have calmed somewhat following a spring and summer of tumbling prices due to higher interest rates and inflation.
While prices made substantial drops from February until July, things have been less volatile since then.
Durham continues to be a leader in housing affordability within the GTA. The following graphic shows the average selling price for detached homes this October in major GTA regions.
October 2022 Durham Region Real Estate Market Report
Even with higher interest rates, strong demand and low inventory for homes in Durham Region was evident in the sales results, as prices held and even increased, in some communities.
Price
Prices for all home types in October averaged 893,673 - a drop of 9.6% from October 2021 (988,354 or -94,681).
The average Durham property was down 2.3% from last month (915,027 or -21,354).
Inventory
Active listings in Durham Region were 1093 at the time this report was compiled. That is a 123.1% increase from last year and a 0.3% increase from last month.
There were 1.1 months of inventory at the end of October (trend figure, per TRREB). This is still very low compared to historical figures, and helps to explain why prices are stable. The figure for all of TRREB was 1.6, and 1.7 for Toronto.
Volume
Sales volume in Durham Region decreased 39.6% from last year with 632 units sold (2021: 1047).
The time a property takes to sell is called DOM or days on market. It was 16 this month.
A key indicator of demand is sale price compared to list price. It was 100% in Durham this month, showing strong levels of buyer demand, as the typical property sold for very close to list price.
These factors combined are still strong metrics for sellers, as it shows that not only is current inventory moving at a good pace, but it is also selling at a price that is close to list.
Durham Region Prices by Home Type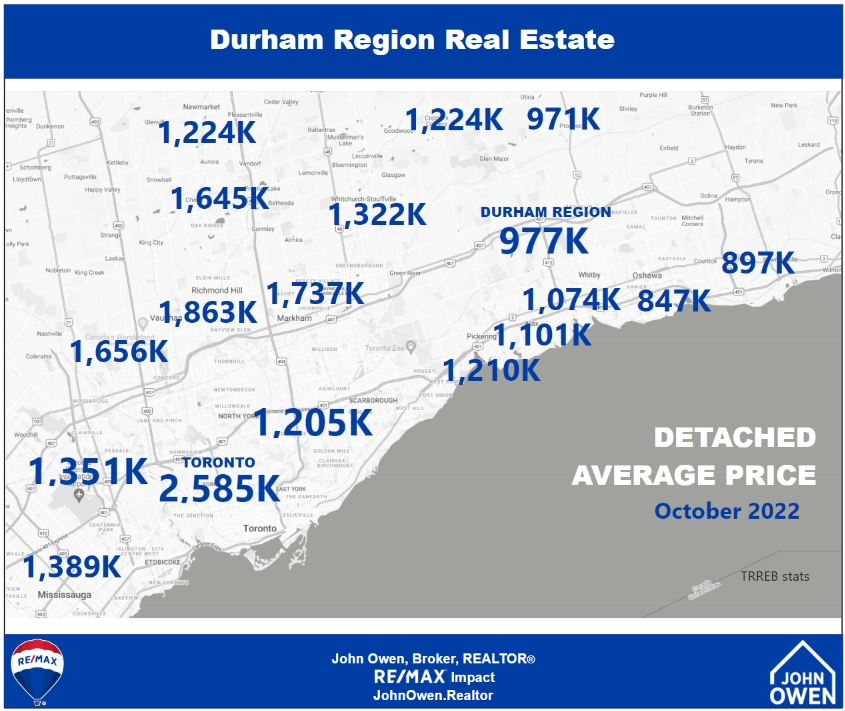 Durham Real Estate Market Statistics by City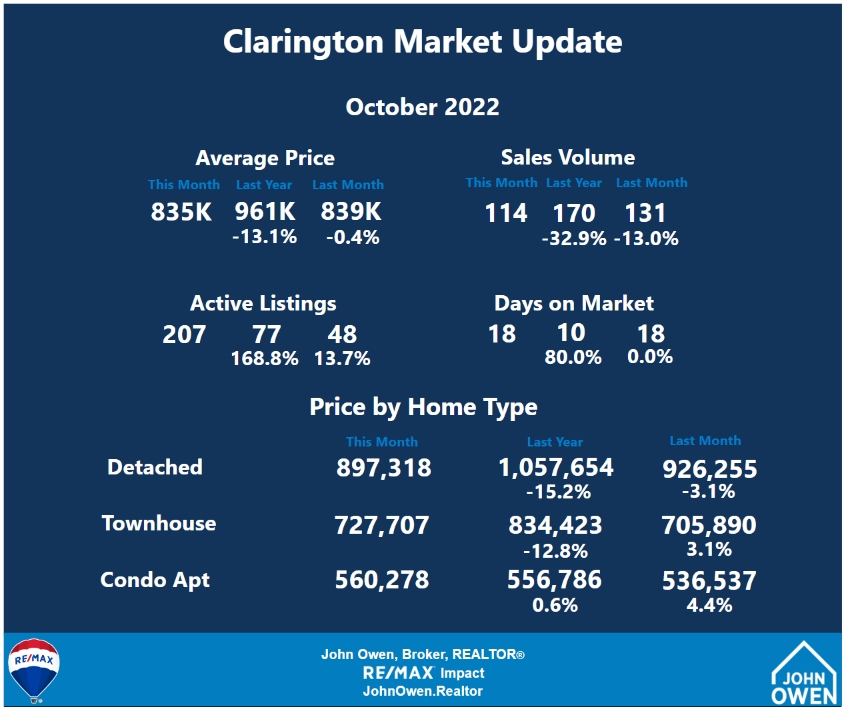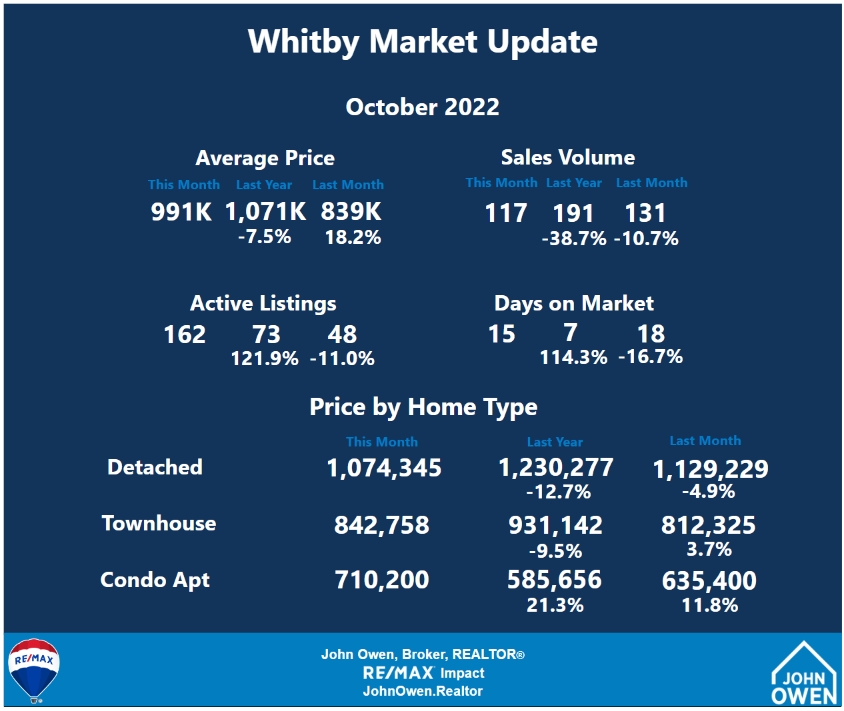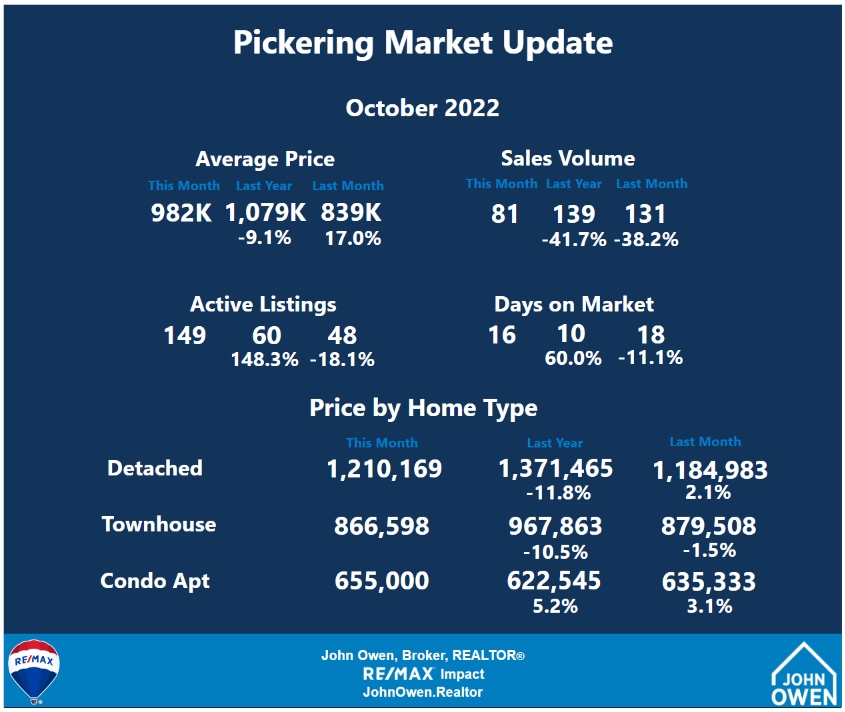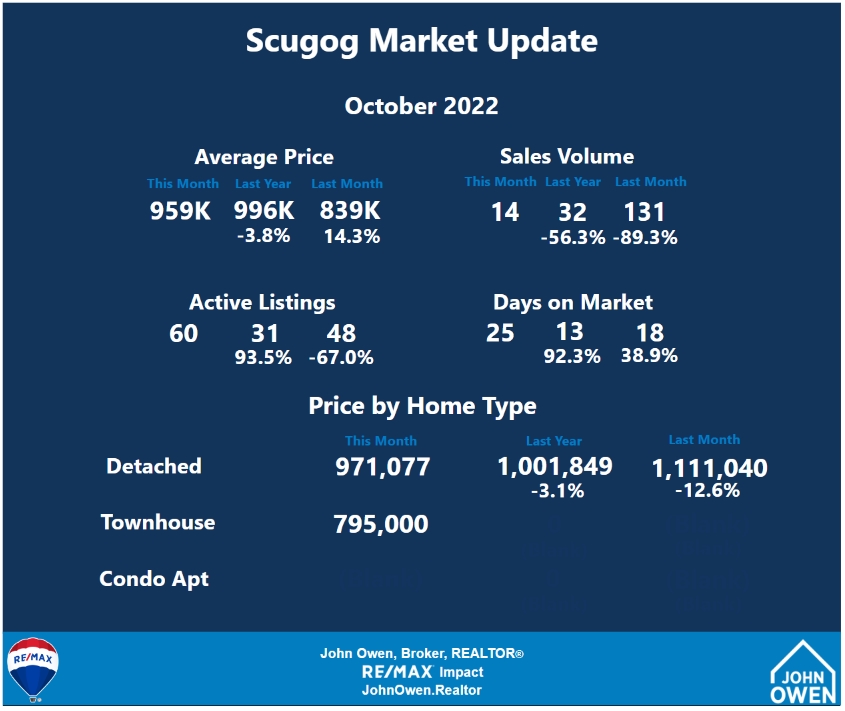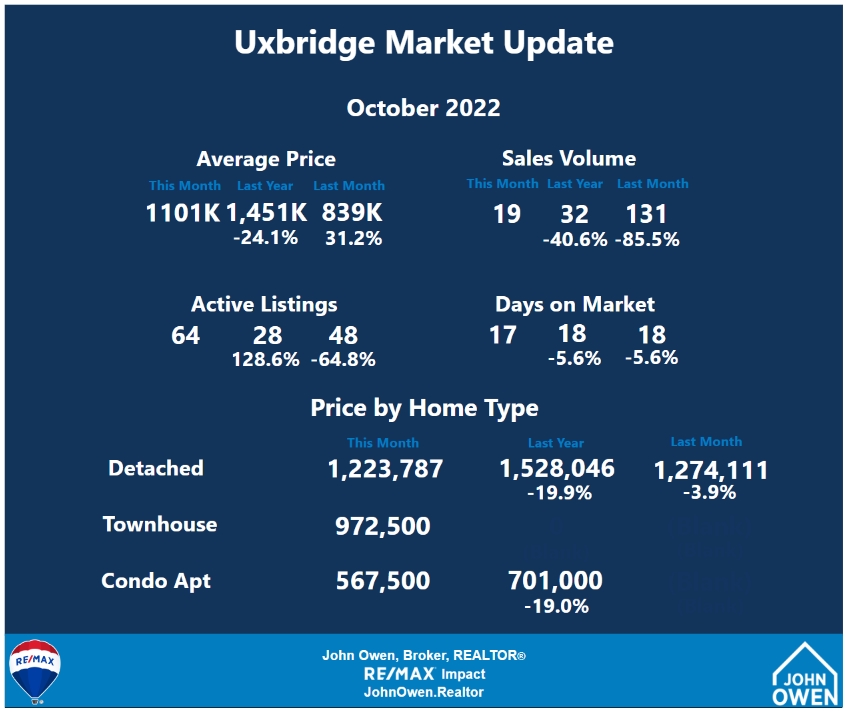 If you are interested in seeing values for an area not shown or are interested in other figures, please comment below or contact me. As always, give me a call anytime if you would like to discuss further without any obligation.
John Owen
Broker, REALTOR®, RE/MAX Impact Realty
905-434-0067
Statistics are compiled from TRREB MLS® system, and may change as more sales are reported, errors corrected and deals that do not close are removed.
Want to keep updated on Durham Real Estate?
---
Other Regions
Northumberland Region Real Estate Market Report
Peterborough Region Real Estate Market Report
More are in the archive.
Member, Canadian Real Estate Association (CREA), Ontario Real Estate Association (OREA), Toronto Regional Real Estate Board (TRREB).