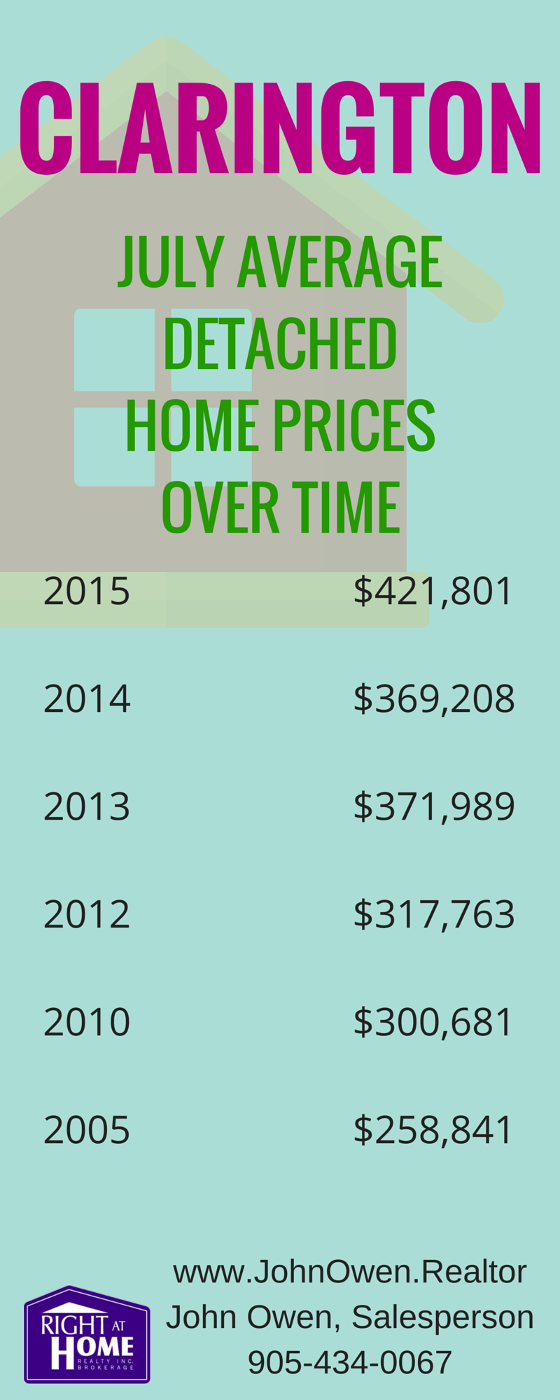 If you bought an average detached home in Clarington in 2010, with a 5% down payment, your down payment would have been $15,034.05 on a price of $300,681.
In just 5 years, that average home would now be worth $421,801. You would have made $121,120 in equity on your home. But you only invested a down payment of $15,034.05 - your gain on that would amount to $106,085.95 - or 705%. If it is your principal residence, that's tax free income when you sell.
Of course, there are other factors to consider. These include closing costs on both your purchase and sale, as well as CMHC mortgage insurance premiums and interest on your mortgage for the duration of your stay. Don't forget maintenance and insurance costs.
If you were to rent over the same period, you would still have to pay rent, though you wouldn't experience any gain on your rental payments, but you might be able to invest your down payment. Any gains you make on that investment would likely be taxable, however.