If you thought HOV lanes were bad during the Pan Am Games, get ready for something even worse. They are called HOT lanes, which means High Occupancy Toll lanes, and they are going to be introduced on Ontario roads in the near future, likely to include the 401 in Durham Region as work continues east of Ajax on the integration of highways 407, 412 and 418, as well as replacement of overpasses in Whitby and Oshawa at Henry Street, Brock Street, Simcoe Street and Bloor Street.
How HOT lanes work
These lanes permit solo drivers to use the lanes by paying a toll, and bypass congested traffic in the other lanes. It also allows people with the required number of passengers to use the lanes without being tolled.
Drivers are issued special transponders that can either be shielded or switched to HOV when carrying the number of passengers needed to qualify for HOV use.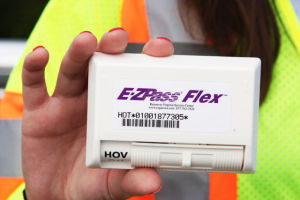 Serving the 1%
HOT lanes have been met with animosity in a number of other places as they force people to pay a high toll fee in order to bypass traffic when they want to reach their destination faster. The problem is that the toll rate in many places gets higher as the traffic gets worse, as sensors in the road allow the rates to be changed on the fly. The worse the traffic, the higher the price. As anyone who uses the 401 during rush hour in Ajax, Whitby and Oshawa knows, it's always bad in the east end of the GTA.
In effect, it allows wealthy drivers to avoid traffic jams and, in many places, the number of HOT lanes is increasing as the number of regular lanes is reduced.
When the Government Gets Greedy
The concept of carpooling has been exploited in other areas, also. HOV lanes that were implemented with a 2 passenger minimum saw changes to 3 after HOT lanes were implemented. During the Pan Am Games, we saw this phenomenon in Ontario.
In Virginia and Washington, DC, the 2 car HOV lanes were converted to 24 hour HOT lanes with a 3 car HOV exemption.
In Ontario, the provincial government has stated that HOT lanes will only be used for newly-constructed lanes. The problem with that statement is that new lanes are only added when things are already bad, and these new lanes aren't going to help the masses that use the highways that can't afford to pay the toll fees.
Proponents of road tolls say that tolls are user fees for drivers, much like transit fares. Drivers, however, pay taxes to pay for roads in the forms of gasoline taxes and licensing, plate and sticker fees already. What's your take on this new form of taxation?